Arlington Answers is a collection of churches in the Arlington area who communicate the Love of God to people in our community by finding ways to meet their real needs. We work with other organizations and government agencies to offer workshops, training, support, events and other initiatives – all made known through the ArlingtonAnswers.com web site. Our goal is to organize and encourage followers of Jesus to work together to connect with and serve our neighbors at no cost or low cost to participants. Costs are primarily covered by member churches, partner organizations, sponsors, and grants.
Some opportunities found on the ArlingtonAnswers.com site include: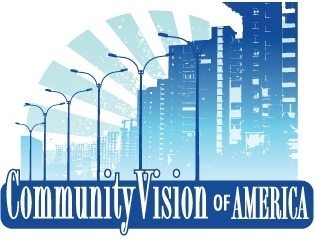 Career
Marriage
Recovery
International
Finances
Counseling
Women
Youth
Elderly
Grace Community Church is a member of Arlington Answers. In 2008, Pastor Tim Wright of GCC founded the organization as a collaboration of several churches in the area.
Arlington Answers operates under CommunityVision of America, a 501c3 non-profit organization.
The April 25, 2013 Job Fair was a great success!
The Bob Duncan Center was buzzing as over 900 job seekers passed through the 80+ employer booths and 12 resource agency tables. Participants gained useful insight and cutting edge advice in the Networking Basics, Interviewing Strategies, and Impact Statement workshops!
Read what one job seeker had to say about an Arlington Answers fair:
I attended the job fair you organized on March 29. My expectations were low. I cannot tell you how grateful I am to you for all the hard work you obviously put into this one day! You were well-organized. All the volunteers were friendly and helpful. That is so much appreciated–especially for those of us who are unemployed. I learned so much from the different speakers and my resume critiquer. These are things which I am already applying to my job search.

Thank you so much for serving your community in this much-needed way!
And read what one employer had to say:
I just wanted to say thank you for all your efforts regarding the Arlington Answers Career Fair. I must say it was one of the best I have attended. There was a large turnout, you all were awesome to the employers, we felt special, which is kind of nice once in a while. We saw some really good candidates and hope to have some very positive results.

It was organized and easy for us - so just wanted to give a shout out to anyone involved with those pieces and hope you will share!

Warm regards,

Vice President & Corporate Recruiter